Download the First 3 Chapters for FREE
Some leaders treat personal development like a marketing campaign on steroids, with an intense focus over a short period of time that eventually fizzles out. Others skip this process altogether and hope their employees will figure things out on their own. Either way, taking a lukewarm approach to personal development only leaves the door open to inconsistent practices and serious consequences.
As leaders, it's our responsibility to support our employees in every capacity – to get inside their head, understand their needs and build them up. Developing your All-Star team is a process, so let's discuss the fundamentals of an effective training program.
To set our team up for long-term success, the following changes must occur:
1. We must change what is known, with instruction and practice.
Effective training goes beyond sharing knowledge. Your team also requires sufficient attention and opportunity to learn and develop their skills.
2. We must change what is believed, with observation and feedback.
Engagement and self-confidence are the mortar that keeps the building blocks together. Your team must believe in the work they do and believe in themselves to get it done. To do so, we must observe their progress and help them overcome any challenges they have.
3. We must change what is habitual, with structure and accountability.
Permanent change is a gritty process of wins, setbacks, highs and lows. Structure and accountability helps your team stay focused on the right things until they become consistent with their actions.
There are no certainties how well an employee will perform or how long they'll stick around. But what is known is that the quality of your training program will influence their future behavior.
The BASIC Training Model is a framework we've created to help you develop your own training program. It's completely customizable and balances the company's needs with those of your team.    
Employees need to buy into your culture from day one, otherwise they won't fit in with the rest of your team. Your orientation program will onboard new recruits, which can be anything from a one-on-one meeting to a live group presentation. Use this time to make a solid first impression and paint a picture of what your organization is all about.
Employees must understand their duties, how success is measured and what's at stake. Job descriptions are ideal for communicating your expectations and their responsibilities. They can include a summary of the position, qualifications, training requirements, daily routines and other performance metrics.
A structured learning environment helps simplify the learning process and reinforce positive habits. Incorporating training checklists and progress meetings into daily routines keeps things moving in the right direction and the lines of communication open.
Everybody learns differently. Consider when it would be appropriate to tell stories, read manuals, watch videos, utilize online training, job shadow and work independently. Experiment with different delivery systems and then double down on the most effective ones.
Employees must feel empowered to make decisions, solve problems, voice opinions and make mistakes on their own. Offering control is about extending trust and getting out of their way so they can do their job.
Download the First 3 Chapters for FREE
All-Star Academy is just getting started, but here's what's available right now:
FREE VIDEOS AT YOUR FINGERTIPS
YouTube is our home away from home. Discover the latest tips, strategies and resources to keep the momentum going.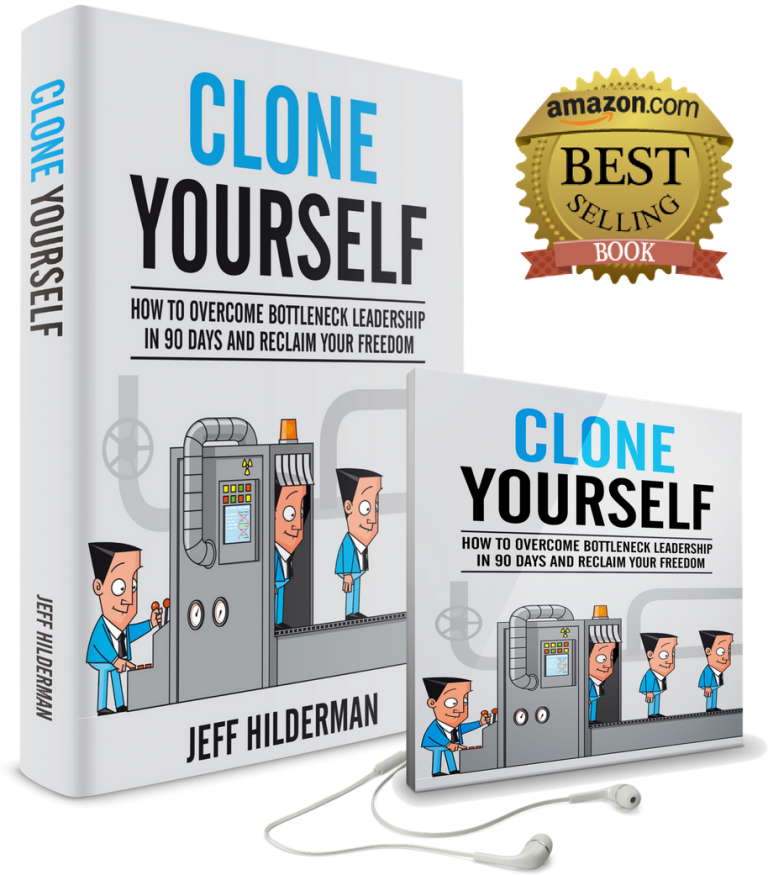 LEARN HOW TO CLONE YOURSELF
What would you do with another you? Clone Yourself is the missing manual every entrepreneur needs to overcome bottleneck leadership, reclaim their freedom and build their dream team. 
Available in 3 formats: Kindle, paperback and audio.
Want to stay ahead of the curve?